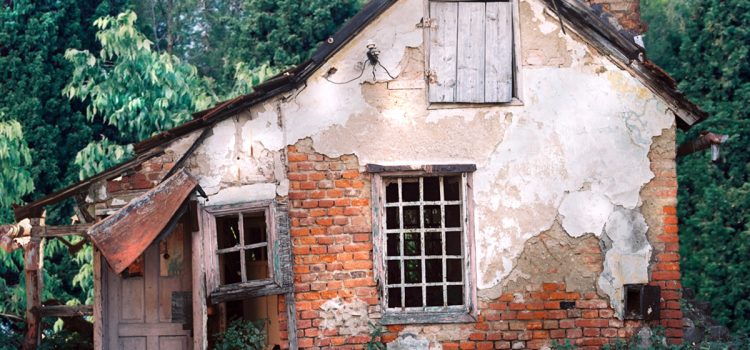 Fixer Upper or Faller Downer
During your house hunt, you've probably visited a few fixer-uppers along with dozens of other buyers who are thinking about doing some light remodeling, painting and DIY to save a few dollars over the purchase of a home that is move in-ready.
1. Understand Your Fixer Upper
There are 3 distinct types of fixer-upper's. The first type are the 'easy solution' fixers with old carpet, no kitchen backsplash and curtains that need to be removed from windows. A bit of refreshing will make this home ready to live in. The 2nd type requires a little more remodeling, removal of wall-paper, new or re-finished flooring, new windows, removal of pop corn ceilings and possible re-configuration of rooms. The third type is the 'faller-downer' which requires re-building. Although the bargain may be tempting, getting to the TV home makeover version of a fixer-upper may be a long road, depending upon how carefully you evaluate the home you are considering for purchase.
2. Budget For Renovations
A modest bath redo or family room addition costs $100 to $200 a square foot, said Oliver Marks at HouseLogic.com. In the Bay Area you may be looking at more like $300-$400 per square foot.
For a kitchen renovation, Remodeling Magazine's annual survey puts the national average cost at $59,999. A high-end kitchen remodel, HGTV estimates, is upward of $80,000.
In addition to labor and materials, renovation costs include architect and engineering fees, inspections, plus permit and licensing fees.
3. Extras
Remember that there are usually unwelcome surprises during your renovation. The plumbing that needs to be replaced, irrigation you forgot to add into the budget, a roof replacement or repair, or that Carrera marble countertop that you can't live without. Things come up and add up. Add 20%+ to your budget to earmark for unanticipated occurrences.
4. Remodeling Loans
The difference between the purchase price and the market value of the home after improvements is set by an appraiser and this is the amount lenders are allowed to lend. There are limitations from mortgage companies on how much a buyer may receive in construction loan funds. Walk through this with your mortgage professional and lender to determine if a fixer's remodeling projections will be met by available funds.
5. Safety
Make sure you use the correct safety procedures when remodeling an older home. Consider dust, paint toxins and other materials that could be hazardous and properly seal-off the home from the areas of construction.
I have prepared dozens of homes for sale and can ballpark the renovation costs and make referrals to reliable vendors for your project. Partner with an experienced local Realtor and together, find and evaluate a few different types of fixer-uppers as well as a few turn key, move-in ready homes to make a cost comparison. You may find that spending a few more dollars for a home that is ready for move-in, may save you both time and money.
Excerpts for this post from inman.com "6 hard truths about buying a fixer-upper" by Zeta Cross
For 35+ years, Patty Rogers, Broker Associate, BRE#00669968 with Abio Properties, has been previewing and matching stylish homes to satisfied Bay Area homebuyers and breaking sales records with her listings. She is known for finding and selling unique homes with a "Modicum of Charm" and is a shrewd negotiator who understands how to successfully orchestrate deals.