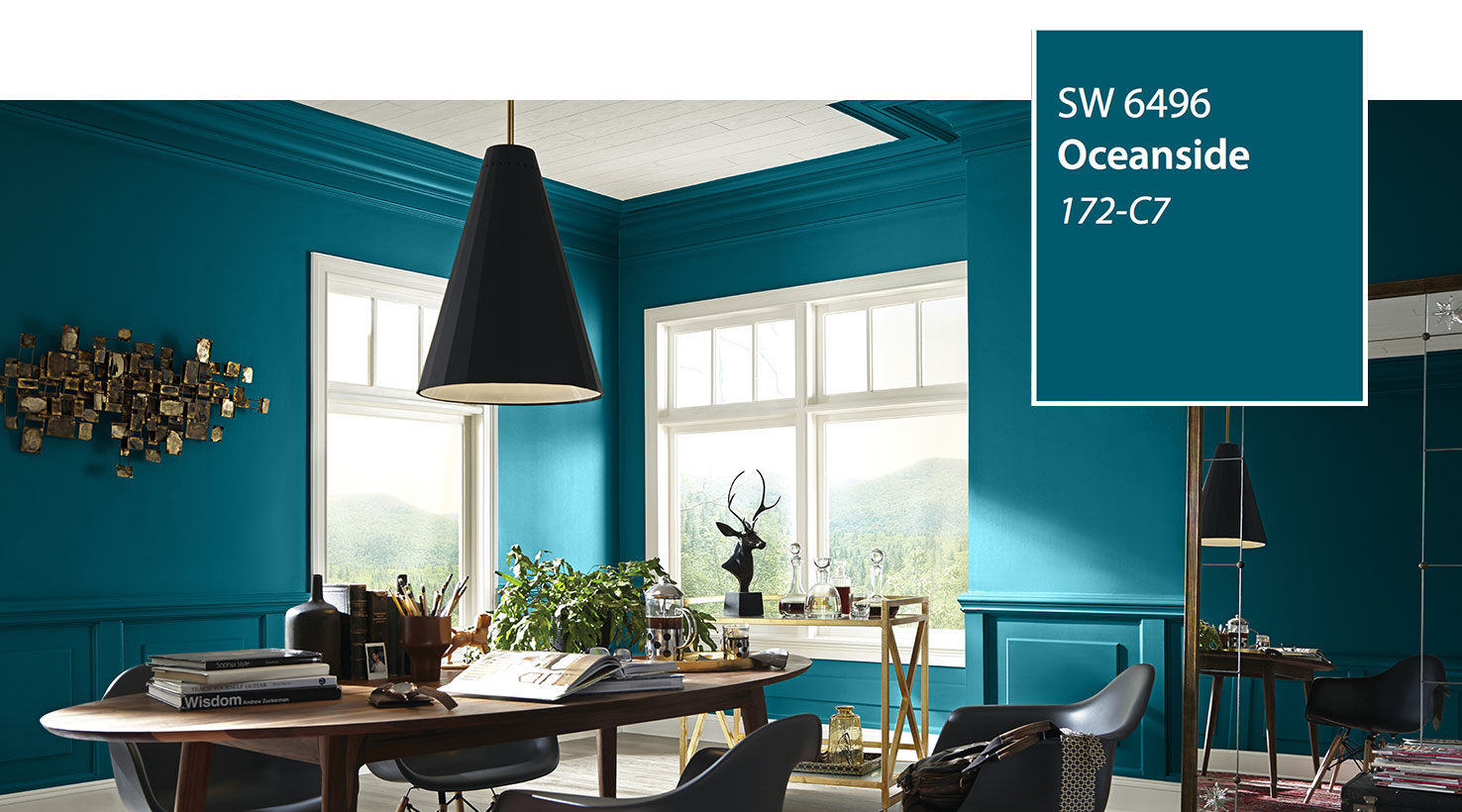 Looking to stay on trend with your home design paint colors? This year Sherwin-Williams has named their Color of the Year SW 6496 Oceanside 172-C7.
Will the blue trend, replace the grey trend which replaced the beige trend? The mix of blue green is deep and warm and could make for a great accent wall, or on cabinets. I think the color for a Sofa would be nice...in layman's terms, I would call it a dark Teal.
Let me know what you think of this color? Would you use it on the interior or exterior of your home and where? Do you think it lends well to other projects? What do you think?
For 35+ years, Patty Rogers, Broker Associate, BRE#00669968 with Abio Properties, has been previewing and matching stylish homes to satisfied Bay Area homebuyers and breaking sales records with her listings. She is known for finding and selling unique homes with a "Modicum of Charm" and is a shrewd negotiator who understands how to successfully orchestrate deals.